Welcome to Newport Beach Therapy in Corona del Mar
Individual and Couples Therapy…
If you are feeling overwhelmed, struggling in your relationships with your loved ones or looking to gain some sense of control, harmony and peace of mind, I would like to help you.
Difficult life transitions, painful experiences and tumultuous relationships can aggravate or trigger negative coping styles, which can quickly cause anxiety, depression, frustration, fear and anger. You may even feel hopeless in your pursuit to regain a sense of inner peace and fulfillment. The good news is no matter how you struggle in life, therapy can be a wise and important step forward.
I believe that each of us can live a richer, more satisfying life when we examine how our current problems and struggles are impacted by both present and past experiences. I see therapy as a time to slow down, consider what we desire in our lives and explore solutions and alternatives. Counseling sessions are a time for healing, discovery, clarity and most of all, a time to find relief from painful or difficult life experiences and relationships.
Therapy Can Help you Rediscover Joy and Build Resilience
During our therapy sessions, I will work with you to gain greater feelings of comfort, security and trust in yourself so you can get more of what you want in your life and relationships. It is my goal to free you from feeling stuck – not just temporarily – but for good.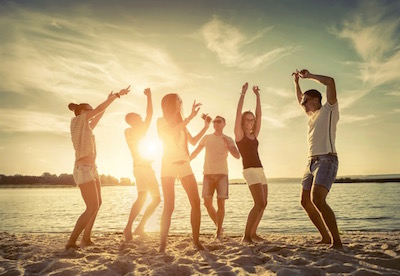 Depression and anxiety reflect painful symptoms of deeper core beliefs and strategies that no longer work for you. Even if your depression or anxiety feel as though they "belong" to you, I believe you can find relief when you address core issues and resolve them in a new and innovative way.
Our work together will address both your past and present struggles so you can work toward improving your overall health and wellbeing. You will have the opportunity to make real change organically, not by forcing or "muscling through" pain, but by compassionately understanding what is no longer working in your life. We will also look to discover different ways of responding and relating to yourself and others that are more effective and satisfying. 
Change is not easy and requires a commitment from both of us. While some people might view therapy as a "weakness" and as a symbol of giving up, I see it as a courageous decision to make change and to face one's own life in a new and different way, while at the same time holding true to what makes you unique. One of the things I find most meaningful and inspirational in my work with my patients is the courage, heart and compassion I see, even in the face of past trauma and adversity.
How I Work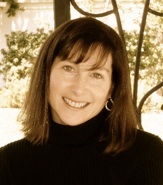 I am a licensed marriage and family therapist and I have a doctorate in psychoanalysis and psychoanalytically-based therapy. I have been in practice since 2002 and licensed as a marriage and family therapist since 2006.
My style of counseling is psychodynamic in nature, meaning that I believe the past is powerfully influential in our lives. However, I also recognize that it is most important to focus our work together on how your present is impacted by your past. Together, we will use that knowledge to create lasting changes that lead to better relationships and a better quality of life. I am passionate about helping clients prioritize their needs and find better ways to resolve both inner conflict and conflict in their relationships.
In my work with couples, I aim to help eliminate blame, reduce repetitive arguments and help partners rekindle the love that brought them together in the first place. If you and your partner are struggling to connect, I can help you see how your different life experiences can be at the core of misunderstandings that lead to alienation and loneliness. Together, we will work toward creating mutual compassion, understanding, compromise and support. See: Couples Counseling or Couples for One.
How I work depends in part on you and what you need to find relief and healing. While some people come to therapy with specific issues relating to grief, loss and recovery, depression or anxiety, others come with a need for longer-term psychodynamic or psychoanalytic therapy to address long-standing life or relational challenges. Each person is unique and no two treatments are the same.
In our sessions, we will work collaboratively to create an individualized treatment plan that will best fit your needs. My areas of experience and expertise are in depression treatment, anxiety treatment, grief and loss therapy, stress reduction therapy, trauma recovery, post-traumatic stress disorder treatment, couples therapy, recovery from divorce and anger management.
Toward Healing, Growth and Change…
Psychotherapeutic counseling can be a powerful and life-changing experience. If you are ready to feel more peaceful, healthier and more fulfilled in life and your relationships, I invite you to contact me to set up an appointment and to learn more about how we can work together.